Hey!
It's no secret that holidays are when stores both online and offline make their money. The two biggest shopping seasons are Halloween and Christmas. Here's the thing though…
Most online marketers concentrate their efforts on CHRISTMAS!
Internet marketers and bloggers everywhere focus on Christmas ignoring the billions of dollars spent every year on costumes, decorations, and more. That means you've got less competition than jumping into the Christmas niche but you still have a ton of money making potential.
So, now you know you can make money in the Halloween niche, how do you break into it? That's where I come in. I've put together an awesome package that includes everything you need to get started.
Before we get much further, I want to mention…
This PLR pack is limited to the first 200 buyers!
Let's take a look at everything that is included.
Report #1 – Planning a Haunted House
Ebook Cover and PSD Included – 5000+ Words
Halloween enthusiasts all over the world spend a lot of money on decorations. The ones who spend the most are those setting up a big display for the first time. 
This report will help you reach that audience. It's full of tips for planning and putting together an outdoor haunted house. It's perfect for building your list or as a viral freebie filled with your own affiliate links!
Here are some of the things covered in this report.
Setting up your haunted house.
Choosing decorations.
Setting up your space.
Keeping your visitors safe.
Etc.
Report #2 – Teenagers and Halloween: A Parent's Guide
Ebook Cover and PSD Included – 1400+ Words
The hardest part of Halloween for a parent is dealing with teenagers. They want to go out and do their own thing. You want them to have fun but you want them to be safe.
I planned this report to be great for both the Halloween niche and the parenting niche. Parents encounter a lot of unique issues when kids become teenagers. It's no longer about going out to get some candy.
Here are some of the things covered in this report.
Teens and parties.
Costume safety.
Should you chaperone?
Alcohol troubles.
What NOT to do.
Etc.
10 Fresh Halloween PLR Articles
500+ Words Each
This package wouldn't be complete without some fresh articles! I wrote these especially for this pack and like the reports they have never been previously released and will be limited to only 200 people.
Each article was written with affiliate marketing and readers in mind. There will be plenty of places for contextual affiliate links and they're all on topics people are actively looking for information on.
Here are the ten fresh articles.
Non-Candy Halloween Treat Choices
Halloween For All Ages
Throwing the Perfect Themed Halloween Party
Halloween for Grown Ups
Halloween Adventures for Kids
Great Geeky Halloween Costume Ideas
Putting Together a Family Friendly Halloween
Building Your Own Picture Perfect Halloween Yard Display
Creative Halloween Decoration Tips and Ideas
Great Costume Ideas for Couples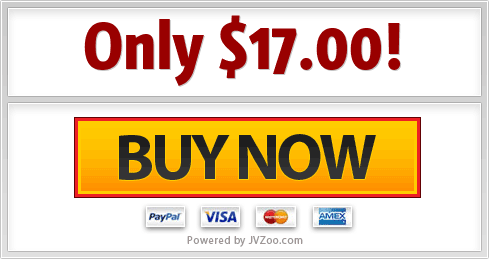 175 Copies Remaining
Wait! I've got some great bonuses too.
I know that it takes more than a few articles and reports to create a successful affiliate website. I want to make sure you have everything you need to really dig in and earn some commissions. Here are the awesome bonuses I've included with this bundle.
10 More Halloween PLR Articles
We all need more content, right? These are packs I released previously at PLR Content Market and I'm including them FREE with this mega pack.
Each is over 500 words.
Halloween Costumes PLR
Creating a Pirate Costume
Halloween Costumes for All Ages
Halloween Costumes for Toddlers
Halloween on a Budget
Purchasing Halloween Costumes Online
Halloween Decorations PLR
Finding Halloween Decorations on a Budget
More Ways to Decorate for Halloween on a Budget
Ordering Halloween Decorations Online
Preparing Your Halloween Decorations for Next Year
The Halloween Jack o' Lantern
10 Minisite Templates
With Resale Rights
What better way to set up your squeeze page or sales page than with some spooky minisite templates? Here are a few samples.
5 Halloween WordPress Themes
Don't worry, I didn't forget about the bloggers. I'm including some nice Halloween WordPress themes as well, also with resale rights!
Here are two of them:
Lots of PLR Graphics!
I'm including a bunch of graphics with this package that also include resale rights.  Here is a small sampling of what's included.
All of these bonuses plus the reports and articles will have you well on your way to having your own Halloween site. I'm providing the themes, the graphics, and the content. All you have to do is hop in and do the work to get it going!
So, what are you waiting for? Copies are selling and once the 200 are gone, so is this deal.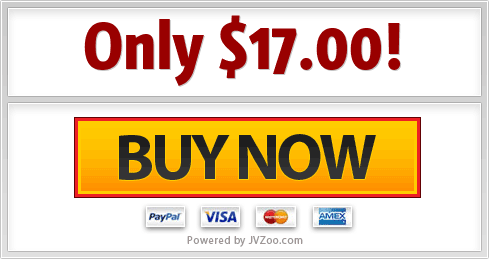 175 Copies Remaining
Thanks, good luck, and Happy Halloween!
Amanda Thomas
PLR Content Market
P.S. Halloween is creeping closer. Don't wait until it's too late to get your sites ranking!
F.A.Q.s
Q: What are the rights included with this PLR pack?
A: The themes, graphics, and mini site templates have full resale rights. Everything else has non-transferable private label rights. That means you can do anything you want with them besides use my name on them or sell them as PLR.
Q: What is the refund policy?
A: Because of the limited nature of the offer, I cannot offer refunds. If you're interested in seeing samples first, click here.
Q: Do you offer support with your themes?
A: The bonus themes were not created by me, I simply have rights to include them. I can help you out the best I can with my knowledge of WordPress and themes as well as direct you to resources to help if you get stuck.
I can tell you they are all very simple to use and if you've used other WordPress themes in the past you should have no issues.
Q: Can I promote this offer as an affiliate?
A: Yes, the link to my affiliate information page is at the very bottom of the sales page. You will not get credit purchasing through your own affiliate link and you must have a JVZoo account to sign up.
Q: Will these articles and reports ever be offered in the future?
A: The main product (the two reports and 10 articles) will never be sold again. They will also never be given as a bonus on anything. Once they're sold out, they're gone.
Q: What if I need more Halloween PLR?
A: I include a list of other high quality Halloween PLR inside the package.
Q: Will you rewrite my PLR for me?
A: I do offer a rewriting service. Details will be inside the package.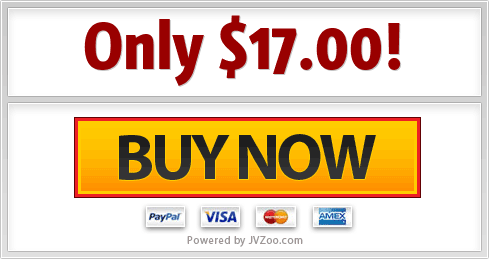 175 Copies Remaining